Shadowing the Carnegie Medal Shortlist
---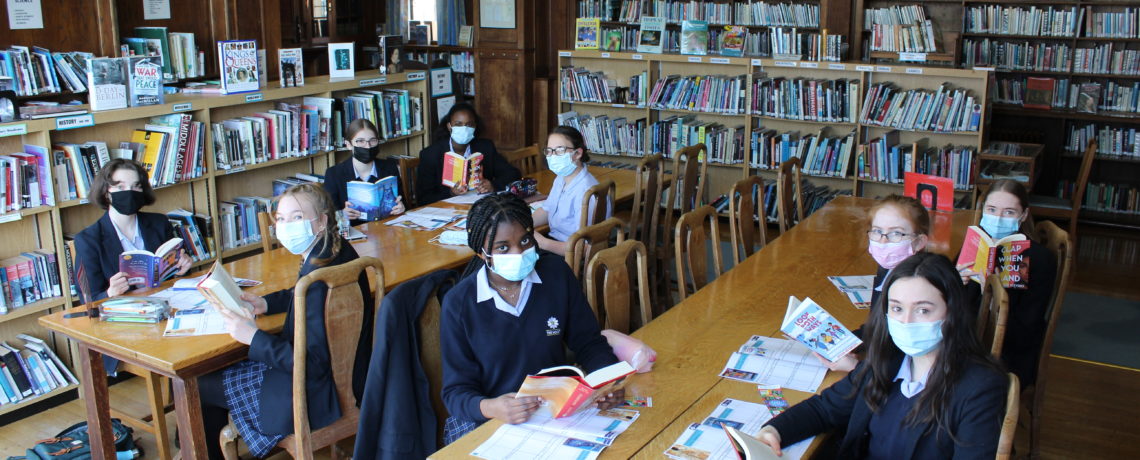 After the CILIP Carnegie Medal 2021 shortlist was announced in March, Year 9 girls began to shadow the adjudicators' judging process by reading the nominated novels. The Easter break presented the perfect opportunity to get stuck in, and many girls are already finishing or have already finished their first book on the list.
The CILIP explains, "The young people taking part are known as 'shadowers' as they 'shadow' the judging process for the CILIP Carnegie Medal; they read, discuss and review the books on each shortlist, engage in reading related activity which they can share online, and vote for their favourites to win the Shadowers' Choice Awards."
"I read Clap When You Land by Elizabeth Acevedo. I found it really enjoyable and quite suspenseful. I would give it 9/10." – Abigail
"I'm reading The Fountains of Silence by Ruta Sepetys I liked it because, as a work historical fiction you get to enjoy the story and learn about historic events of the time. I give it 8/10. I would recommend shadowing the Carnegie Medal." – Elisha
The 2021 winners will be announced on 16 June, so the girls can have the coming weeks to enjoy reading more fantastic works of literature!
The Mount girls were delighted to discover that Mount Old Scholar Elfrida Vipont  (1902-1992) won the annual Carnegie Medal in 1950 for her book The Lark on the Wing. The Lark on the Wing is the second book in a five-book series about the Haverard family. The first two, The Lark in the Morn and The Lark on the Wing, focus on Kit Haverard and her journey from school to becoming a professional singer. Elfrida worked as a teacher, singer and writer. She wrote over 30 books and is perhaps most well known for her children's book The Elephant and the Bad Baby, illustrated by Raymond Briggs. Girls were further surprised by a visit to our archives which revealed that Elfrida's Carnegie Medal and a letter she wrote from the school during World War 1 were very kindly donated to The Mount.